Another game I thought impossible as a kid. Mainly because I thought you cannot save in this game. I could read English, so I didn't know you save using Alt+F2, not simply F2, like in Doom.
Also, nowadays I can play it with a mouse, instead of just a keyboard. Which makes the navigation of the corridors much easier.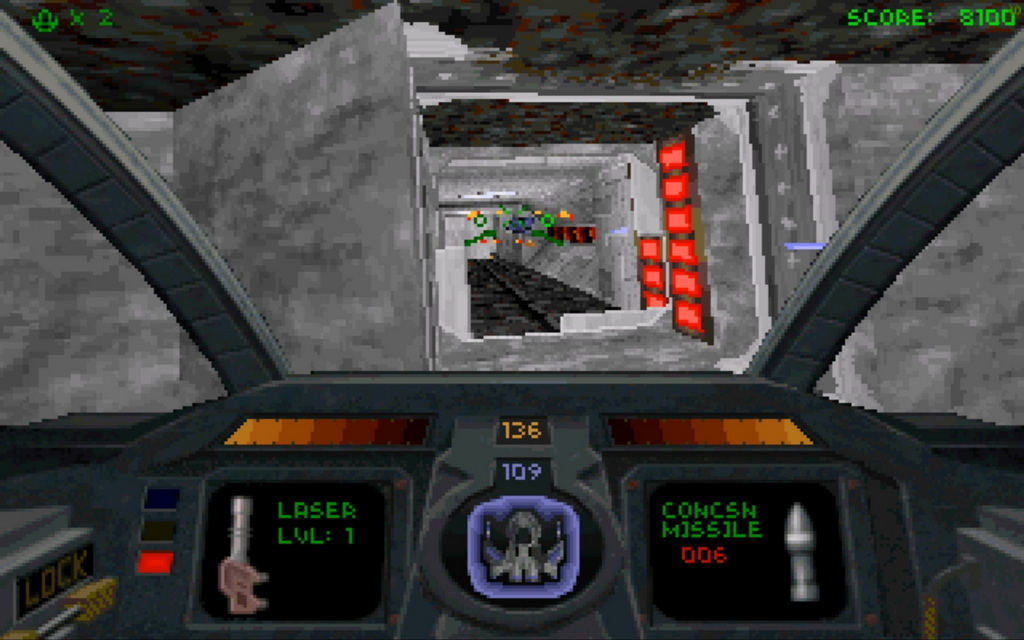 It is still a mindbending 3D-maze, I give it that. That vertical ring corridor on the 2nd level is still crazy. And the game is still brutal, with enemies placed behind every door, so they can land a shot on you as you open it, and being every curve. But at least the escape sequence is not so gut-wrenching.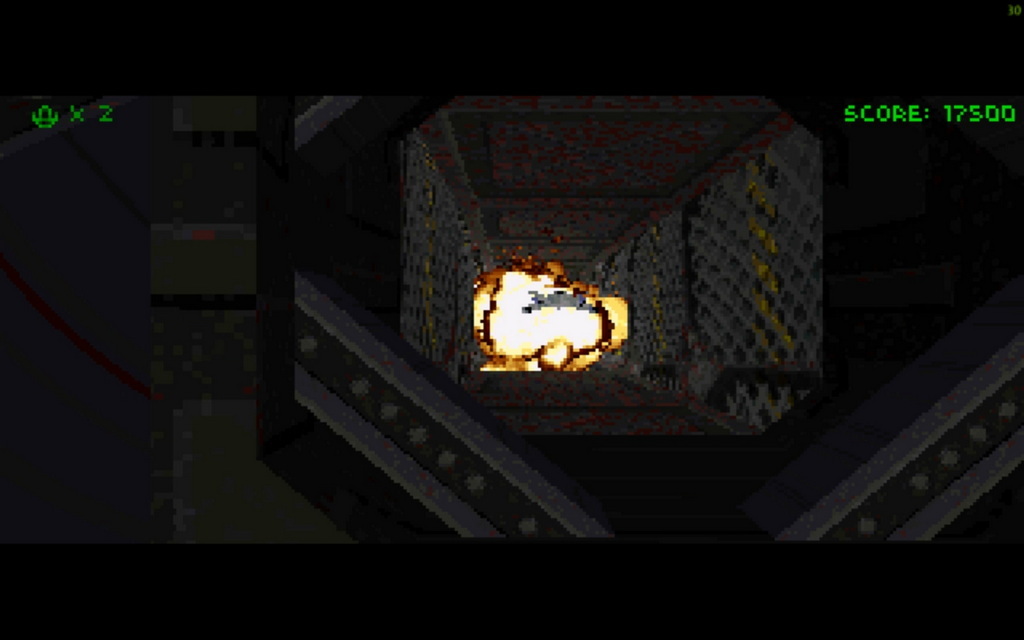 As if just having a boss at the end of each level is not enough, you also need to remember where the exit is, and escape in less than a minute. And will there be enemies waiting for you on your way out? Sure thing.
One thing I couldn't enjoy is the sarcastic tone of an intro. It is brilliant: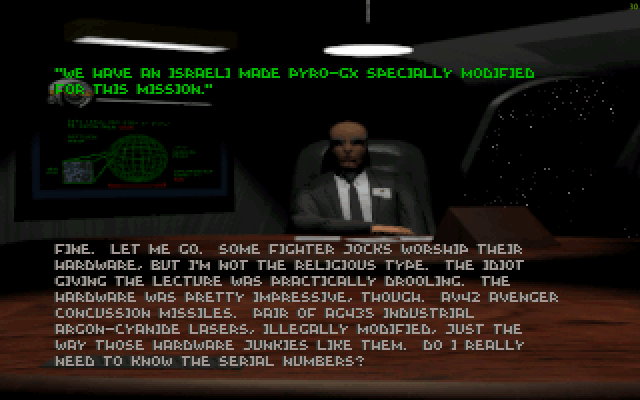 There are secrets in this game, hidden walls and such, but the gam doesn't keep count of them, unlike Doom. For the completitionists, though, there's an option to rescue hostages on each level.