One of the cans I've got from Beer52 random beer box was this oyster stout from Ramsgate. Strangely enough, most of the places that do sell it, sell it in bottles, and not in cans.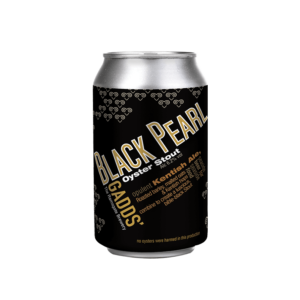 It's a fine stout at 6.2% ABV, not too sweet, not too smoky, no hard feelings. Almost no gas either.
As of the name, some claim that brewers were adding oysters or oyster shells to the beer as a clarifying agent. There are no oysters in this one, though, and they explain the name as "good with seafood beer".